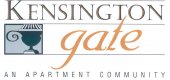 What People Are Saying...
Your Review
Submit a Review

Resident Reviews
|Recommended: YesDecent apartments for the price. — I just moved in and I have had no issues. However you might worry about parking especially if you have more than one vehicle. The property staff are great to work with especially in these COVID-19 times. The grounds are well kept.
|Recommended: YesLove it — Much better then sawyer trails friendly front desk super helpful
|Recommended: YesI like the overall nature of being here — I like how quite it is here
|Recommended: YesA Diamond in the Rough — Quaint, Quiet and Great Place to Live
|Recommended: Yes"Old faithful" - showing its age but gets the job done — Washington is a "sellers" market for apartments, the staff is incredible, grounds are nice, gate is semi secure, floors creek and they cheap out on updating aged appliances. But over all I can't find anywhere better for the price. It's our home.
|Recommended: YesPerfect — Staff polite, friendly, courteous, accommodating, responsible, follow-up follow thru. Buildings Light, bright, clean, orderly, spacious, a place to be proud to call home'. Policies Simple, fair, respectful.
|Recommended: YesGreat — Very nice place with friendly staff
|Recommended: YesGreat spot — Nice place, clean, quiet, friendly management and timely maintenance staff. Close to hwy.
|Recommended: Yes
Apartment Complex — Very Pleasant
Thank you for your feedback Antonio! We hope you enjoy your time here and we're happy to have you. Have a great day! - Kensington Gate Team
|Recommended: NoIts decent, but pricy — Its an okay place to live. They have community features that are enjoyable.
|Recommended: Yes
Great complex for Tacoma area — Better than most.
Thank you for taking the time to leave a review Dominique! We appreciate the feedback. Please continue to let us know how we're doing, and we'll see you around. Thank you, Trinera Carter Community Manager
|Recommended: Yes
Enjoy — I have a studio and it's perfect for me. No issues and when I did have an issue with the sink, it was fix that same day.
Thank you for your review Angela! We're glad you're enjoying your studio, and your stay here so far. Please continue to let us know how we're doing, and we will see you around.
|Recommended: Yes
Gated community is 1 of my priority — It's alright if you're not to picky
Hello We are sorry to hear that your not completely satisfied with our community. Kensington Gate is a 30 year old community that has been in the process of upgrading our units. Please feel free to come to the office with any concerns you may have. Our door is always open.
|Recommended: No
Strict, stressful, affordable, bargain, clean — I feel like the company currently in possession of the properties demands its residents to live like they are living in some historical museum even though I have kept my apartment spotless I get the sense I will somehow be kept from my deposit as I have come across some shady apartment managers in my past and this definitely fits the bill . I feel frustrated with the parking situation and sometimes wish the gates didn't exist because once the visitor lot is full it seems like a struggle to allow anyone to park in the several empty spaces within the gate that stay empty all week. I completely agree with the no smoking policy but the no vaping policy is kind of over the top. its water vapor that sinks to the ground and dissipates and doesn't leave a smell so I'm confused as to why vaping on my porch is such a big no-no instead we are forced to vape in the middle of the parking lot where we are bound to come across way more residents. I also feel like our carpet was installed very poorly. you can see that it was cut too short and doesn't even reach the wall in some areas and the molding that holds it in place looks like it was installed by a blind man. I have a giant mud hole in my backyard that the mowers keep driving over and every time it rains it gets worse. Finally, the staff seems stressed out a lot. other than all of these things mentioned, I really love living here, its a great area and I feel safe. I unfortunately will not be renewing my lease when it is over though due to the aforementioned issues.
Hello we are so sorry to hear you're so unhappy with the policies the owner has in place. In regards to our parking policies we currently have which is stated in your lease along with a sign on the gate entrance that also states residents parking only,is in place for all of our residents safety. As far as our smoking policy goes as also stated and signed by all residents at Kensington Gate, we allow smoking and vaping 25 feet from all building entrances as does many other business. We cannot allow one and not the others. We were unaware that you were having issues with your carpet. Please feel free to come into the office to discuss your walkthrough and any other concerns you currently have. We've enjoyed having you both as residents since last summer.