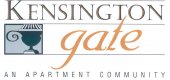 What People Are Saying...
Your Review
Submit a Review

Resident Reviews
|

Recommended: Yes
Thank you so much for the 4 star review. We are working on the parking and have just received the new parking permits which should help. A letter will be going out to all residents to stop by and pick one up. I'm glad to see that you do have one of our carports for your car. Open parking inside the gate is for residents only and we should have enough for everyone. All guest need to park outside the gate when visiting at all times so residents always have a parking slot. Kensington Gate Staff
|Recommended: Yes
Peaceful and wonderful living — The apartment complex and residence are well taken care of. There's light in every room and a tranquil layout that makes coming home peaceful. I enjoy the gated community and the amenities are well taken care of. Overall, for the price and area, right off the 512 and i-5, this is a perfect place for a commuter that wants to have a great space for living.
Thank you so much for the kind words in reviewing our community. Kensington Gate appreciates each of our residents and take pride in our community. Our staff are so happy that you have chosen us as your home. Kensington Gate Staff
|Recommended: Yes
Passing Review — I like the apartment and maintenance is really good.
Thank you so much for your review!~
|Recommended: Yes
Great property — Quiet place to live. The Staff will work with you on any issue you have. Maintenance fixed my issues either the same day of the following business day. I would recommend this apartment complex to anyone just moving into the state or area. I got fast results and approval for my apartment and I had not even began to clear post at fort Hood. They worked with me through my whole PCS process.
Thank you so much for your review on Kensington Gate. Always remember we are here for you as our resident at anytime, just email or call. Kensington Staff
|Recommended: Yes
Solid property, parking is limited sometimes. — Apartments are all I could ask for. Parking is at maximum capacity at the late hours of the night, so if you get off work at 8-9 pm and are pulling in through the gate around those hours, you may end up parking in the outer parking lot for the night.
Thank you for your review! We appreciate you as a resident!
|Recommended: Yes
The property is beautiful and well kept. — It's a very nice place to live. I only wish they had a mailbox out in the E Building.
Thank you Jodi!
|Recommended: YesGood property for prices — The apartment complex is pretty quiet and the maintenance gets taken care of very quick The only downside is parking, good luck finding anything if you get off work school at night.
|Recommended: Yes
Good — It's a very comfortable community to be apart of
Thank you so much Eddie for the kind words, please let us know if you need anything we are always here for our Residents.
|Recommended: YesOverall nice — Its a must to get a carport, Parking is only drawback.
|Recommended: Yes
This is a nice quiet property. It's a little too expensive. — Nice quiet community but parking is a huge issue. If you don't make it home at a decent hour then I don't know what to tell you.
Thank you Crystal, we are glad you like our Property, please be assured we are working on the parking so that everyone has a place to park.
|Recommended: Yes
Very nice and helpful — Understanding office big units for price
Thank you Dimici it is very nice to have you as our Newest Resident. Should you need anything please don't hesitate to contact us we are always here to make our residents #1
|Recommended: Yes
This place is awesome. — Great place too live, best rental experience ever. Price, amenities they take great care of you.
Thank you Brett our #1 goal is to make sure our Residents are Happy.
|Recommended: Yes
It is a great community to live at. — it's a pretty private place to live. the staff and the maintenance workers are awesome.
Thanks Robert and Sandy It was a pleasure to have met with you, you have been wonderful tenants.
|Recommended: Yes
Beautiful apartments — Living here is like living in a quiet neighborhood. You forget that you live in an apartment building and it's so peaceful and quiet. My service dog loves it, the neighbors are very nice and I'm so glad I live here.
Thanks Vanessa we are glad you live here too:) Thanks for being a wonderful Resident!
|Recommended: Yes
Inside the Gate is a Wonderful Community — This complex is an oasis compared to the rest of Parkland. The grounds are beautiful, with flowers all year long, trash is picked up every day from the parking lot, and they are undergoing some spring cleaning. My boyfriend and I use the gym regularly without any conflict. I actually cancelled my membership else where because this is all I need. Our maintenance requests are completed if not immediately, the next day. The staff are always so friendly and helping. Denise works really hard to keep this community great. The parking is the only downside, if you work late at night. People tend to let their friends stay over on weekends which is the worst time.
Thank you Kaitlin, It is awesome residents like you who help make this Community a GREAT PLACE TO LIVE!!! Thank you for your feedback and let us know if there is anything else we can do for you.